It's a very busy time for #animalgarden – the group of animals committed to Openness. Last month they made the allegorical movie of weak chemical AI ("Magic Chemical Panda", /pmr/2012/08/17/animalgarden-present-the-chemical-chinese-room-at-the-american-chemical-society-meeting/ and ). Now they've been busy on #openbiblio and #okfest.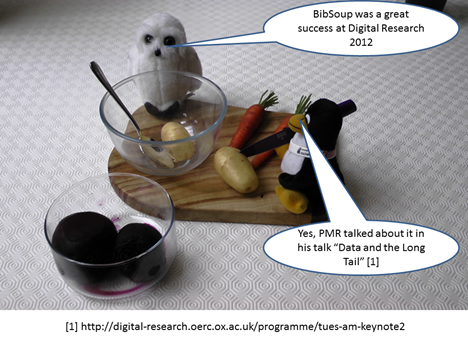 [PMR I presented #openbiblio among a series of Open tools I call "Liberation Software" designed to create Open information, especially in #scholpub and Open Scholarship.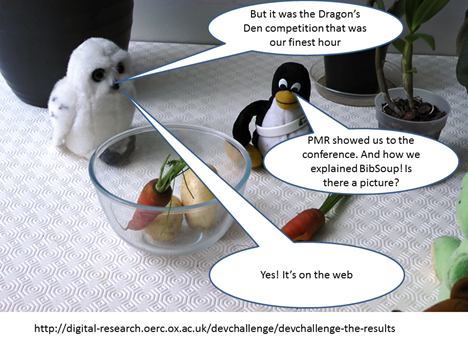 Mahendra Mahey ran a great evening session for new ideas / software along the lines of Dragon's Den. We all had to pitch. I showed the #animalgarden video explaining how Bibsoup works https://vimeo.com/35458484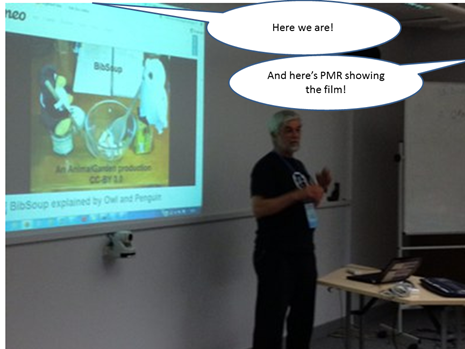 Gulliver is the Open Access turtle from BioMed Central. He's very keen on making things Open.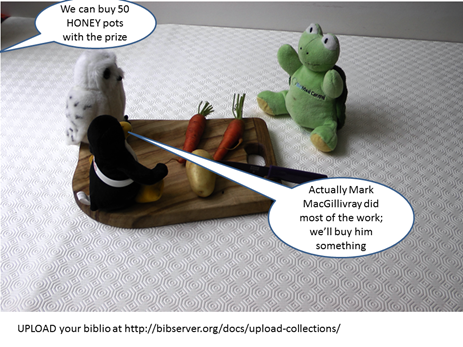 We're VERY busy. We've got a new member of #animalgarden who is helping us with #okfest next week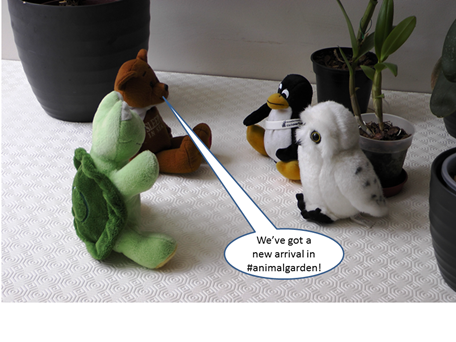 It's Chuff the OKAPI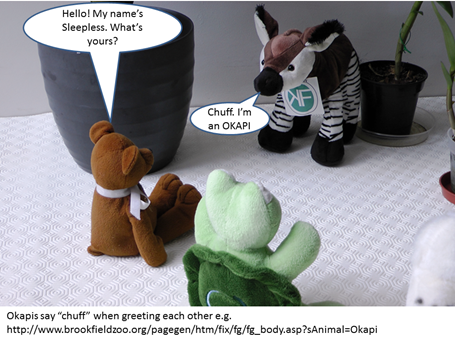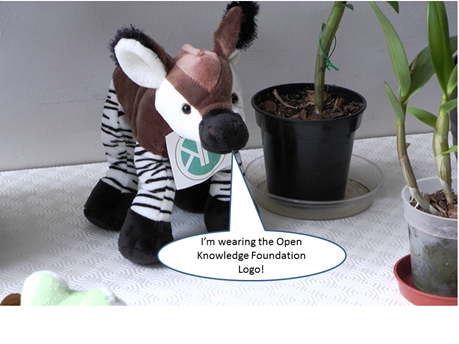 Chuff wears the OK logo.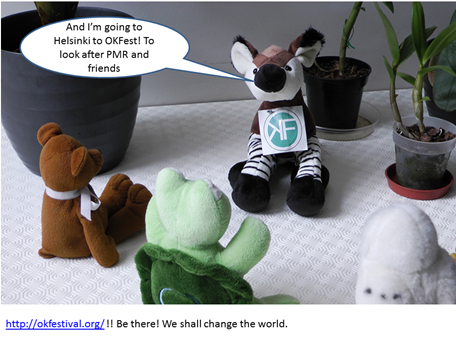 OKFest is growing rapidly. We've got sessions on science and open-access. It's impossible to take in everything.
It's a must-attend event.