Henry Rzepa and I have been awarded the Herman Skolnik award of the ACS and will be running a 1-day symposium next week. In my own talk (20 mins) I'll be looking to the future under the theme "Can we build artificially intelligent chemists?" 3 minutes of this has been hijacked by #animalgarden who have adapted John Searle's idea of the "Chinese Room" http://en.wikipedia.org/wiki/Chinese_room to chemistry.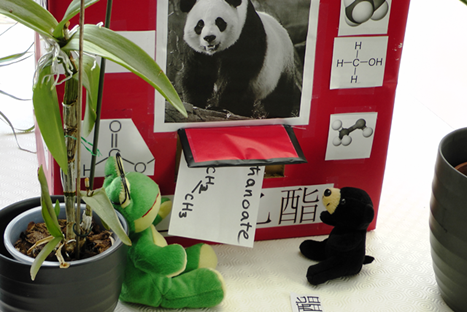 Here's Frog and Zog asking Magic Chemical Panda a chemical question and getting an answer.
Who is MCP? What does he look like?
All will be revealed next Tuesday.
Meanwhile here's a question for anyone:
"What's the biggest current obstacle to creating artificial intelligent chemistry?"
Please make suggestions. The answer may surprise you.