Three important things are happening in Melbourne today. TimBL is speaking, the Age/OKF/Dev8D is running a journo hackfest, and I'm helping to kick off
The First International Conference and Summer School in Molecular and Materials Informatics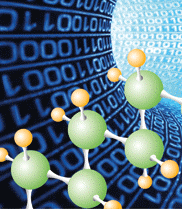 The International Conference and Summer School in Molecular and Materials Informatics is the first conference to address the need for the development of molecular and materials informatics platforms and solutions. http://www.csiro.au/en/Organisation-Structure/Divisions/Materials-Science–Engineering/Molecular-and-Materials-Informatics.aspx
This is a really important meeting as materials is a key scientific and engineering discipline. http://en.wikipedia.org/wiki/Materials_science underpins batteries, solar polar, computing, airplanes, paint, and much more.
We are beginning to understand how to calculate the properties of new materials using Schroedinger's equation and Newton's laws of motion. I guess that 10-20% of scientific computing is used for materials in some form. We are potentially capable of generating vast amounts of data.
But our informatics is almost non-existent. Compared with bioinformatics (e.g. the genome) we have nothing.
We can't even find information 50-100 years old.
We don't and can't make the results of calculations available.
We cannot communicate to machines
I'm going to urge that we change this by creating a Semantic Web for Materials. What's that?
It happens that today Tim Berners-Lee is touring Australia and visiting Melbourne (http://www.library.unimelb.edu.au/library_news/news_articles/public_lecture_-_sir_tim_berners-lee_-_mon_4_february and http://tbldownunder.org/ ,). [Great kudos to the indefatigable Pia Waugh for Canberra for this – I met Pia and #okfest last summer.] It's sold out (obviously).
But I had the great privilege of meeting TimBL (http://en.wikipedia.org/wiki/Tim_Berners-Lee )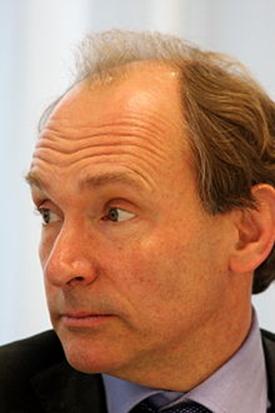 20 years ago at CERN at WWW1 and his vision of the http://en.wikipedia.org/wiki/Semantic_Web has been the inspiration for my life since then. It'sx inspired me and others to create the tools for a Chemical Semantic Web and now the Semantic Web for Materials Science. And we've talked from time to time about Chemical Markup Language – Tim wanted it all in RDF – I preferred XML.
The second event is a hackfest run at the Melbourne Age (newspaper) http://data-newsroom-melbourne-eorg.eventbrite.com/# . What's a hackfest? And what can it possibly have to do with Materials Data?
A great deal. Because the tool for data journalism are very similar to the tools we need for materials!
Data is boring.  No one 'wants' to 'read a spreadsheet'.  Yet, within the data are stories – stories that can influence our ideas – stories that are more powerful because they are based on evidence.
But, how do we tell stories with data?  How do we make data interesting?
This event will transform the way you see data.  On the day, starting at 9am you will enter a newsroom: a newsroom full of reporters, citizens, data hackers, journalists, editors-in-chief and people just like you – people who want to make things better!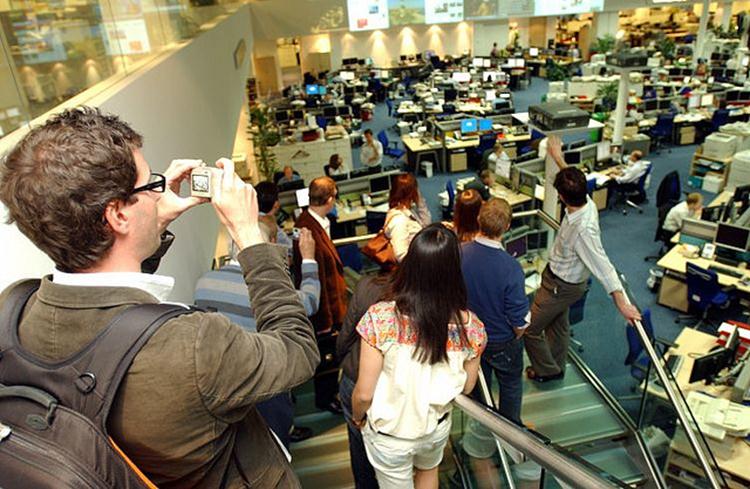 Note: this picture for illustration purposes, the venue we have is even better 😉

Like a real news team we will brief you on the evidence (data) for the day and get you into ad hoc 'citizen journo teams'.  From mid-morning to lunch (with your new-found team) you will need to find a story within the data and pitch it to an editorial board made up of journalists from The Age.
What we you to achieve by the end of the day: turn the data into a newsworthy story – something that people will want to see on the front page of The Age.

Again I'm gutted I can't be there – though I'll try to pop over for lunch. I might meet Steve Andoulakis there – who is developing the data capture system (Tardis) for synchrotron data on materials. See how it all fits together?
And then our own meeting. I'll be announcing AMI2 for materials information capture. Separate blog posts. But we can change the world of materials science using modern Web tools.
And modern Web culture!