I go back to UK today and am finishing up in the Prahran (Melbourne) apartment where I've been for 2.5 months. Prahran is a great place to be – easy tram ride to the CBD (centre) of Melbourne and less than 1 hour commute to CSIRO (including walking) after I had figured the 5 and 64 and the (somewhat random) semi-express nature of the Cranbourne trains. Trams generally great (except the one that broke down in Swanston street (which gums up everything) and the rather unpredictable nature of late trains. Excellent shuttle from Huntingdale station To Monash Univ.
Too many human mammals to thank but they include:
Nico Adams – unlimited praise and appreciation for him fixing this up. We are planning I will be back next year, probably late Jan.
Murray Jensen (CSIRO) for his collaboration on AMI2 – Murray has a huge range of expertise and his knowledge of fonts was both unexpected and absolutely critical.
Everyone involved at CSIRO.
Dave Flanders and the Flanders-irregulars – a mixture of incipient OKF, hackers, meeting in Melbourne cafes where the wifi and coffee is great. (This is a fantastic aspect of the Melbourne scene you can get café and free wifi at State Library of Vic, National Gallery, Fed Square, RMIT in Swanston (where Nico and I worked on reports, and next year.
Connie and colleagues for the great time in Perth.
Mat Todd and colleagues for Sydney
The Astor cinema in Prahran/Chapel Street. It's a 1930's art deco showing a mixture of classic films (Bogart, Bergman, Crawford, Stewart…) and new releases. TWO films per sitting and ice creams out of this world.
Prahran and its cafes. I am off to have brunch shortly. Wifi and great atmosphere).
The people we met on our travels down the Great Ocean Road and elsewhere – Wombat Cottage (with Wombats), Birdwatchers, Reserves (e.g. Tower Hill)…
And others that I've failed to add – sorry.
Lots of animals and birds –we've probably ticked 50+ AU birds. We're told Werribee sewage works is the place we must visit next time. The most interesting mammal was Thylarctos Plummetus . This can be dangerous to humans (what isn't dangerous in AU?) but there are no recorded fatalities. Here's the best picture we could get: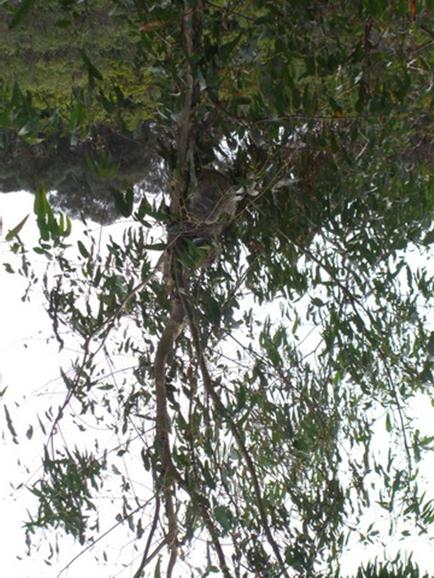 Our guide wouldn't let us get any closer because of the potential danger. It's clearly not a Koala and it looks ready to fall out of the tree.
The animals are sad and excited to be going to UK. Here's AMI and AMI with some classic Australian tucker which I've had to leave behind: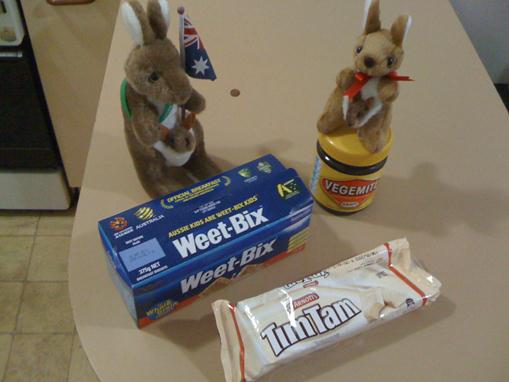 We didn't manage to make any #animalgarden photocomics – too much to do hacking grotty PDFs L
See you soon…