Today is when people start arriving en masse for OKFest – the main sessions start tomorrow. I'm hanging out with the organizers, volunteers , etc. The staff and volunteers are doing the last-minute stuff whih is always more than you think. The programmes and bags have to be packed. The name labels have to be checked. The venues got ready, and so on. I'm fortunate – I have relatively little to do – other than running a panel on Wednesday. So here's some photos.
Immediately after arriving – now the work starts:
This is a maker project. I think it's a machine make things. Very bravely the instructions were sent from Chicago and cut in Helsinki? Are all the bits there? More or less, yes! I've helped by trimming off some scarf.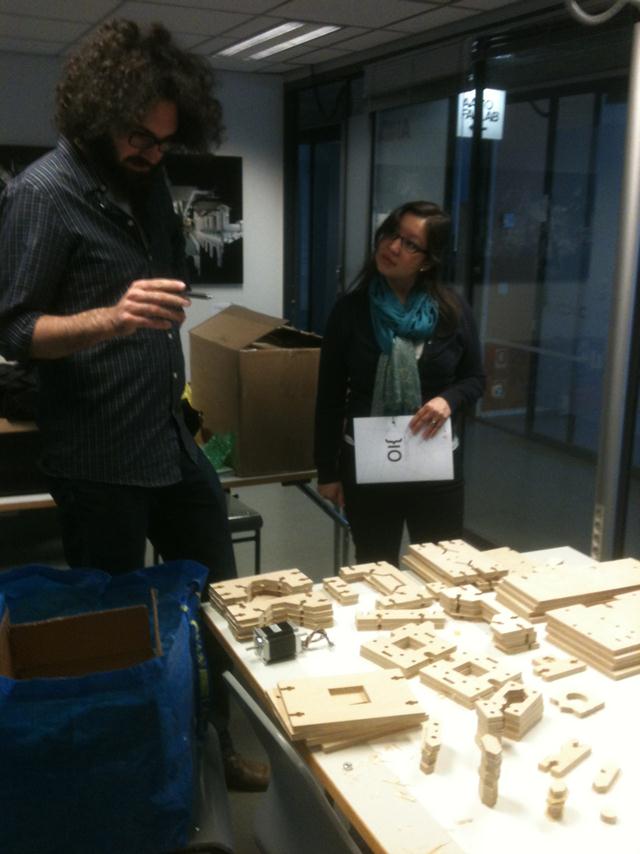 And here the real work is happening. Staff and volunteers hacking the final details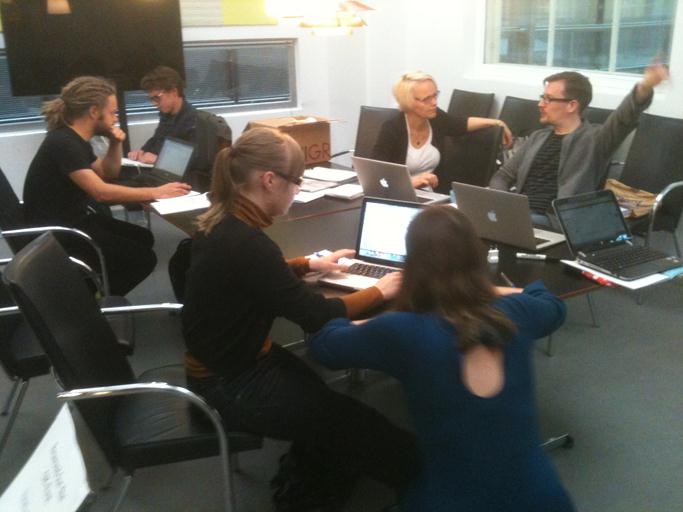 Sam Leon doing the analytics: