I've tried to access a publication outside the Cambridge university domain (i.e. pretending I am a Scholarly Poor. Here's the screenshot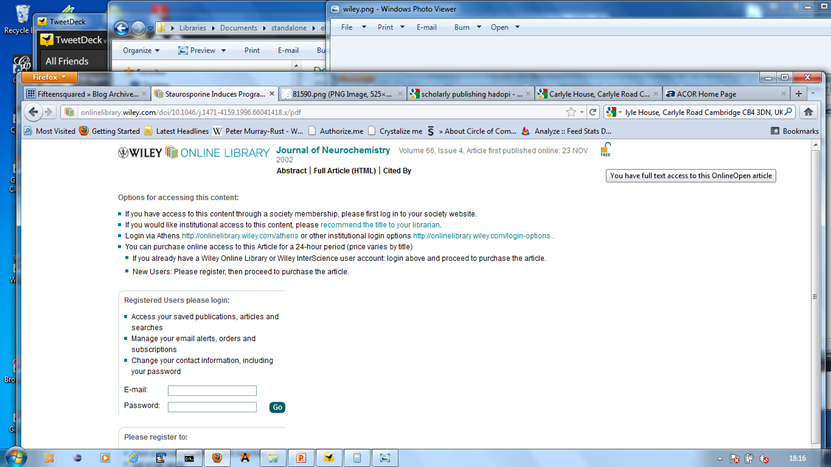 In case you can't read it, the text includes:
Options for accessing this content:

If you have access to this content through a society membership, please first log in to your society website.

If you would like institutional access to this content, please

recommend the title to your librarian

.

Login via Athens

http://onlinelibrary.wiley.com/athens

or other institutional login options

http://onlinelibrary.wiley.com/login-options

.


You can purchase online access to this Article for a 24-hour period (price varies by title)


If you already have a Wiley Online Library or Wiley InterScience user account: login above and proceed to purchase the article.

New Users: Please register, then proceed to purchase the article.

Now there is a little Open padlock at the top right called "Free" and the mouseover says:
"You have Full Text Access to this Online Article"
And yet I don't.
Do other people get the same?
So Wiley is telling me I have "free" access where "free" seems to indicate I have to pay.
No idea what is going on. My predictions:
The padlock is a mistake
The text is actually free but Wiley routes me through a paywall by "mistake"
Let's see if they even notice this blog. BTW Wiley was the publisher who sent a legal letter to graduate student Shelley Batts for publishing ONE graph without permission.