I have been pointed to a paper in PLoSONE on Data sharing http://www.plosone.org/article/info:doi%2F10.1371%2Fjournal.pone.0021101
I haven't read the text but I am afraid I have to comment adversely on the way the data are presented. Because it illustrates a fundamental reason why data cannot be shared. This is data from Table 6 in the paper: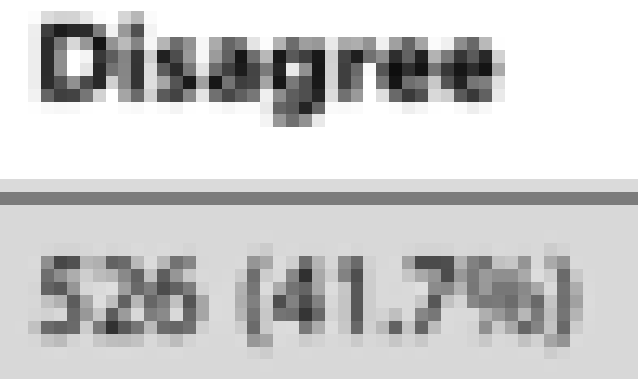 This is described as "a Powerpoint-friendly Image". It's unreadable to a human (though if you step away it gets possible).
What does it represent? The paper describes a survey carried out by questionnaire (survey instrument) and the results are presented in 29 Tables. The entries in the tables are small amounts of text, and numbers. Here's Table 6;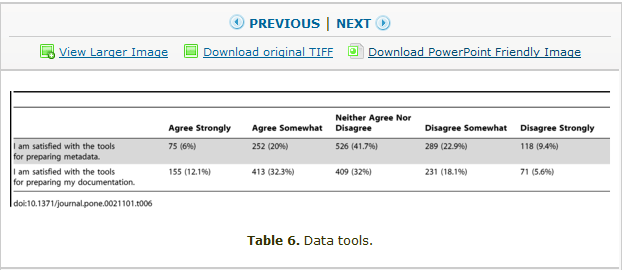 So this is a table of data. And it is transmitted as a TIFF. And if you want a "powerpoint friendly image" it appears to be a PNG.
In simple terms this completely destroys data.
Now I know some of the people involved – Carol, Cameron Neylon (who edits this, and has a journal on reproducible computing) and the folks at PLoS.
Something has gone terribly wrong here. Maybe in the authoring, maybe in the reviewing, maybe in production.
Open Access by itself solves a bit, but not enough. We also need to make our Open products BETTER than previously. Any of CSV, HTML or even XLS would be possible for the tables. Then the data could be shared.
We have to move towards fully interoperable semantic Open data.