Rudy and I presented the C4W demo to about 150 people, mainly from pharma/IT. We'ed heard about the Pistoia Alliance which aims to bring together pre-competitive elements in the pharma industry – to share standards, data , protocols. So it was a good setting.
I was presenting from Rudy's machine with whose touchpad I was rather unfamiliar with, and also we magnified the text so that people could read it – at the cost of some clipping. I'd had some challenge remembering the precise keystrokes to load and show the ontology markup so we actually started with a fairly complete document. As always with interactive demos it's quite an effort to remember where to go next, what to say and to keep it moving.
Anyway C4W has got its first public showing – and we can now show you a screen shot: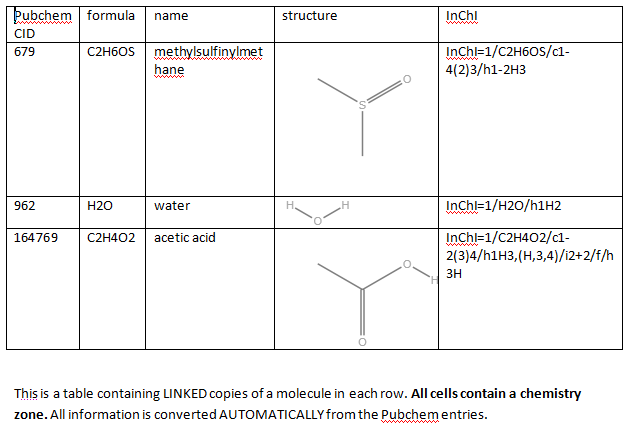 The point to stress is that each cell is semantic – they all show different surface features of the molecule in the row. We've chosen 5 views – identifier, formula, name, 2D diagram and InChI. But each of these could be clicked to change to a different representation.
What's important to realise is that C4W is not a molecular editor, it's a chemical document editor. Here we are editing the DOCUMENT: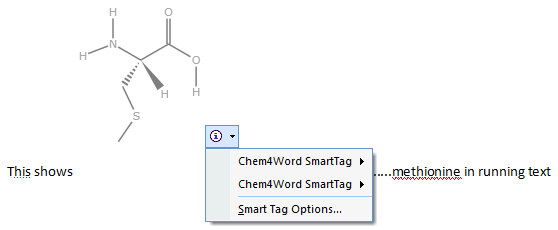 We can, of course, edit molecules and here's an example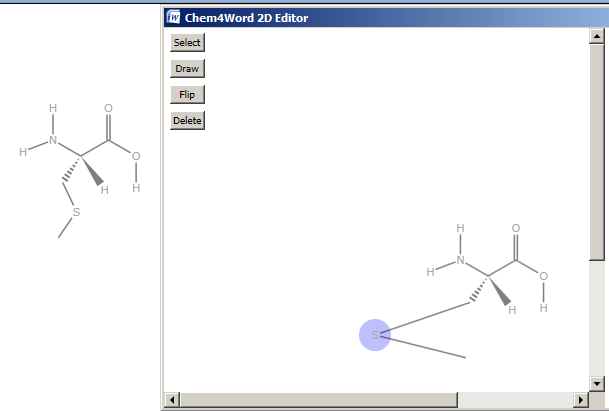 Here the S atom has been picked and dragged and when the editor is saved this will update the document.
More later…