[This is the first of a continuing series of posts destined for the revitalised CMLBlog.]
The major developers resource for CML is at sourceforge. This is the traditional page which each project has and has several useful features: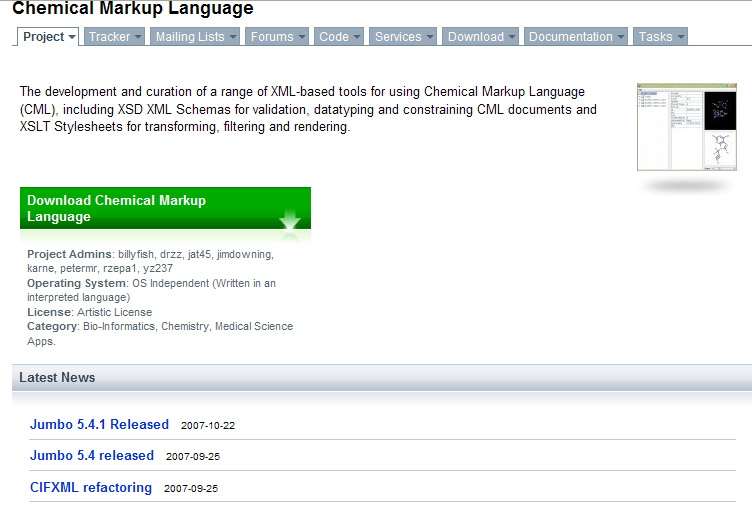 There has been a fairly steady set of releases, with relatively little drift in APIs.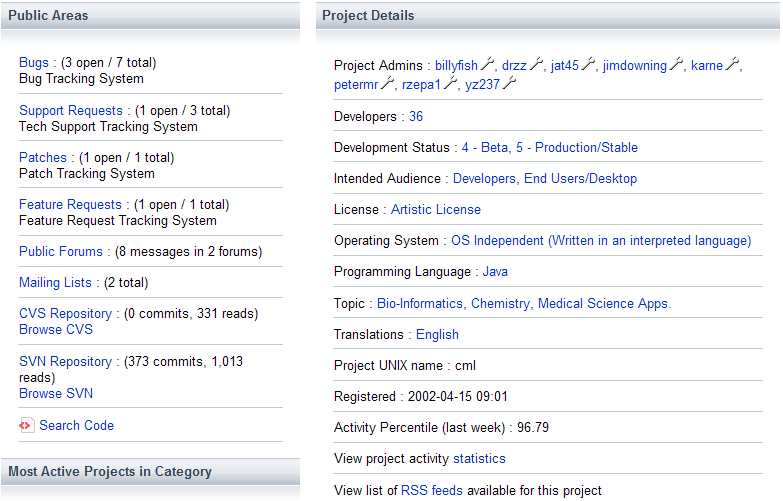 There is one mailing list which has a fairly low traffic – mainly requests for technical information. I hope that the blog will be a better format for general discussion.
The SVN repository is the primary resource besides the downloads. For those who are familiar (use Tortoise for Windows) the natural way is to SVNUpdate from time to time. For casual browsing the SVNRepository posts HTML pages which are very well set out and a good way to find things if you know what you want.
There are about 10-15 active developers – a very few commit large amounts, most other offer patches, bug fixes and unit tests.