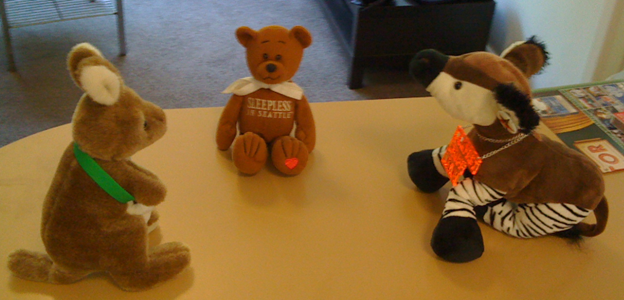 #animalgarden are excited (AMI2, Sleepless and Chuff) are meeting in Melbourne. Chuff the @okfn_okapi has told them that people are interested in biodiversity. Chuff says that's about animals and plants. PMR tells them that's there a new journal, PeerJ, which is Open – free as in speech. PMR thinks it's a Good Thing. He's asked them to review it and say what they think. This is the first part (Open) – typesetting is the second.
Chuff is the OKF Okapi and is interested in Openness. AMI2 is a kangaroo who can interpret papers to a machine. For content-mining. AMI2 doesn't understand humans and has no emotions. Chuff will have to explain things.
C: This article has both HTML and PDF versions. The PDF says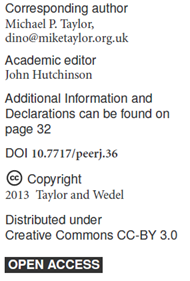 C: so I can tell it is Open-Access
A: Can I tell it's Open Access?
C: Can you read the words?
A: There are no words in a PDF. Only characters.
C: Can you guess the words
A: I can read:
A: The y-coordinates mean they are on a single line. This gives two words "OPEN" "ACCESS". Is that OK?
C: Possibly. Can you find anything with "CC"?
A: I have found: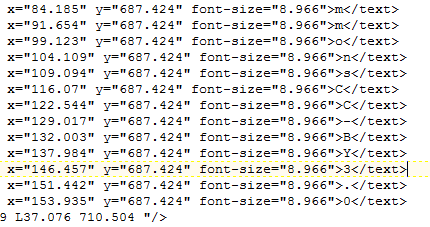 A: I have guessed the spaces and this gives the words "Creative" "Commons" "CC-BY" and "3.0". Is that OK?
C: YES!! That means OKD-compliant!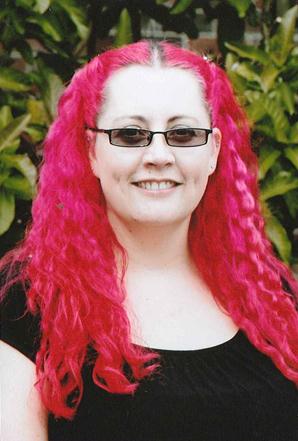 S: who's that?
C: That's Siouxsie! She's from creativecommons.org.nz. I met here at #kiwifoo
S: Wow! PMR's with Creative Commons as well.
C: so where's the monkey?
http://www.zazzle.com.au/kids_peerj_t_shirt-235730159800116640

S: What a friendly monkey! What's its name?
PMR: I don't know.
S: We already know lots of Open Animals. Chuff, Gulliver, Tux, GNU, Python. Do they make stuffed blue monkeys?
PMR: don't know.
S: well they should. We want more friends
C: Who wrote the article?
A: (after working out the characters). Michael P Taylor // dino@miketaylor.org.uk
C: That's because he loves dinosaurs. He fights for Openness every day.
S: Perhaps we should get a toy dinosaur.
PMR: NOT a Barney, please!
C: So is there anything about Okapis in the article. Okapis are giraffids! Spelt O-K-A-P-I
A: (searches) Yes. (Quotes from article)
Toon A, Toon SB. 2003. Okapis and giraffes. In: Hutchins M, Kleiman D, Geist V, McDade M, eds.

Grzimek's animal life encyclopedia, Vol 15: Mammals IV. second edition, Michigan: Gale Group,

Farmington Hills, 299–409.

C: Wow! Maybe Dino Taylor has a copy. It's over 100 pages!

PMR: let's find out what AMI2 has discovered about the typesetting!