I'm flying back to AU from http://en.wikipedia.org/wiki/Aotearoa (NZ). I've got 15 mins of free wifi left (this blog will be randomly updated).
Here's an example of a species (unknown to me, but
No doubt Wikipediable) at Murawai on 2013-02-10. A piece of information. By itself of little value. But maybe of value when integrated into a larger Open database. Maybe the number of limbs is unusual, or the colour? Who knows. But recording the whole of our planet's natural history must surely be a small contribution to preserving it.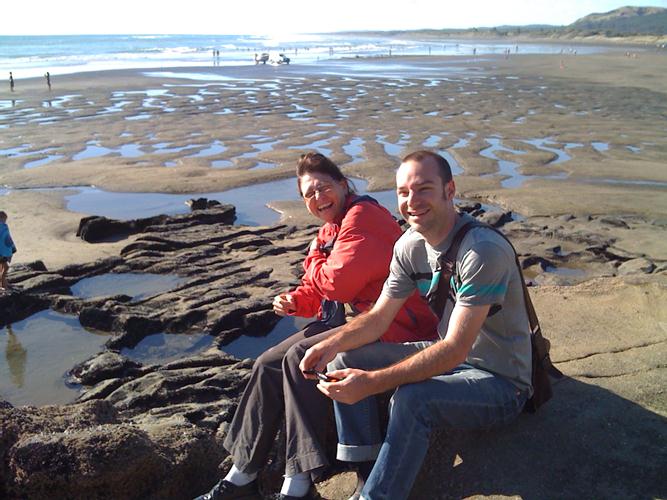 Here are two humans (Fabiana and Cameron) who looked after me so well – drove me to the gannet colony. Fabiana is already working out bits of my future (nuff said here).