Here's another "technical bug" from Springer. Rebadging of PLoS content as "Springer Images", under CC-NC and for re-sale.
http://en.wikipedia.org/wiki/Auric_Goldfinger said:
"Once is happenstance. Twice is coincidence. The third time it's enemy action."

There are too many different sources to assume it's a glitch. It looks like a systematic attempt to copyright Open material. Note that there is NOTHING in this material that highlights PLoS' copyright and CC-BY licence. (Lesson: It's a very good idea to stamp all OA material everywhere to prevent predatory companies like Springer).
http://www.springerimages.com/Images/HumanitiesArts/1-10.1007_978-90-481-2611-8_12-1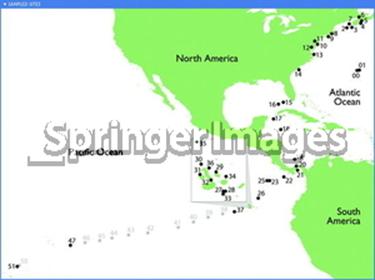 Caption

Fig 2 
Map of sampling sites. From: Rusch, D. B., Halpern, A. L., Sutton, G., Heidelberg, K. B., Williamson, S., et al. (2007). The Sorcerer II global ocean sampling expedition: Northwest Atlantic through Eastern Tropical Pacific. PLoS Biology, 5(3), e77 DOI 10.1371/journal.pbio.0050077
Extracts from the Article What's this?


12.2 ). .

Viewing this image requires a subscription. If you are a subscriber, please log in.
Other Images from this Article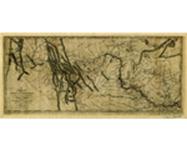 'A Map of Lewis and Clark's Track, Across the Western Portion of North America from the Mississippi to the Pacific Ocean.' Copied by Samuel Lewis from the original drawing by William Clark. Published in 1814

License

This image is copyrighted by Springer Netherlands.
The image is being made available for non-commercial purposes for subscribers to SpringerImages. For more information on what you are allowed to do with this image, please see our copyright policy.
If you would like to obtain permissions for the re-use or re-print of this image, please click here.

Report a copyright concern regarding this image.