John Wilbanks and others have been campaigning to the White House (https://wwws.whitehouse.gov/petitions#!/petition/require-free-access-over-internet-scientific-journal-articles-arising-taxpayer-funded-research/wDX82FLQ ) to
Require free access over the Internet to scientific journal articles arising from taxpayer-funded research.

Today we got them – after 2 weeks of campaigning.
John has pledged to dress up as Snoopy but I thought I would be the first anthropomorphic celebrant. This is me in my voting suit along with #gulliverturtle – the Open access turtle and Penguin with the Open Access button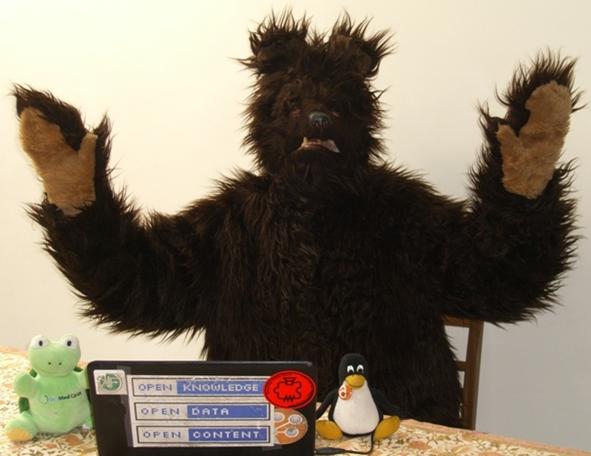 All good fun.
But seriously. As Churchill said "this is not the end. It is not even the beginning of the end. But it is perhaps the end of the beginning".
A long struggle lies ahead. There's 10 Billion USD at stake and faceless organizations fighting to preserve the status quo. It will require legislation and/or breakdown of the market.
The critical thing is for us to become organized. Universities are letting us down every day. They pay Danegeld to the publishers rather than fight.
But today's victory helps to legitimize us.
And we look forward to Snoopy.