We've finished our session on Walled Gardens at the Serpentine Gallery Marathon – great fun (and a lovely day)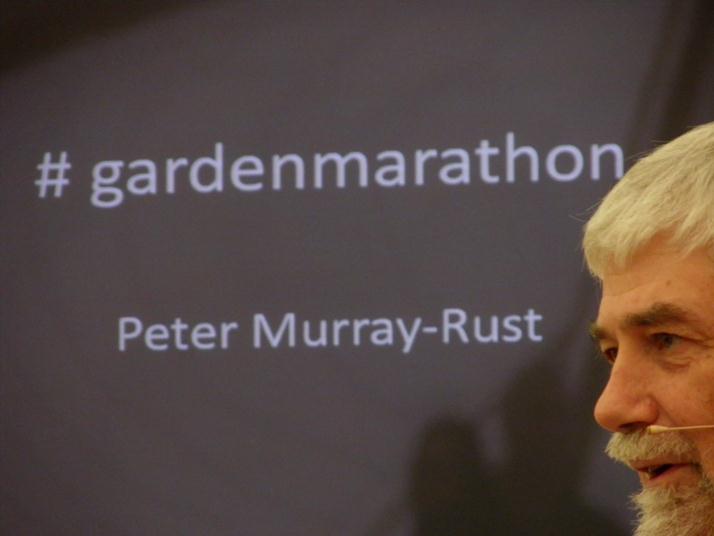 Here's the human team: L-R PM-R, David Rowan (who brought this together), Emer Coleman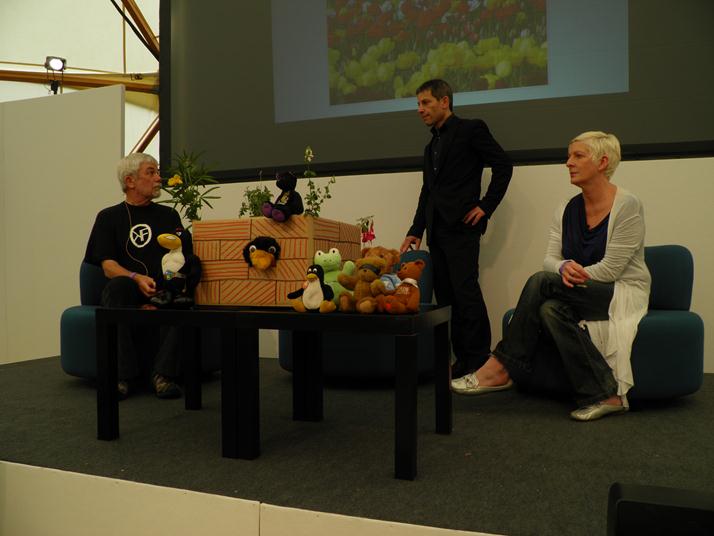 David gave a powerful presentation of how walled gardens had the seeds of their own destruction – Facebook would disappear like AOL and MySpace. "If something is free, then you probably are the product"
Emer showed how opening government data allowed innovative apps to be made by independent developers. There were apps for Boris Bikes (London's very own Boris's answer to Amsterdam) . How if you had the map of London Transport and train times you could have real-time knowledge of exactly what train you would catch.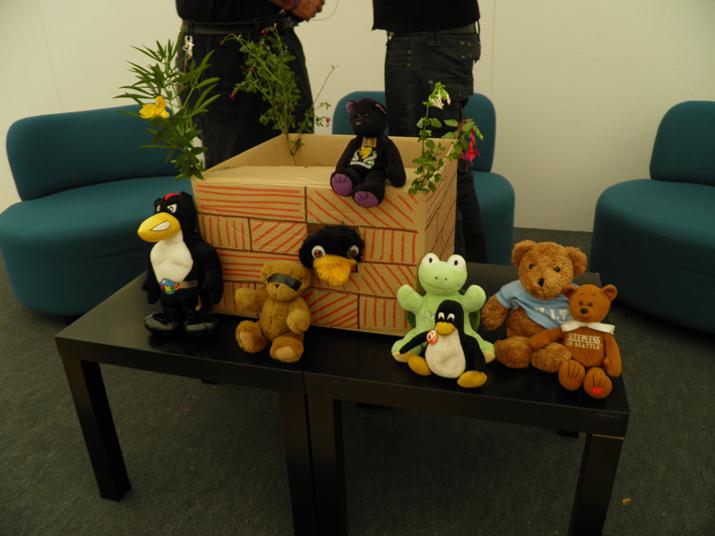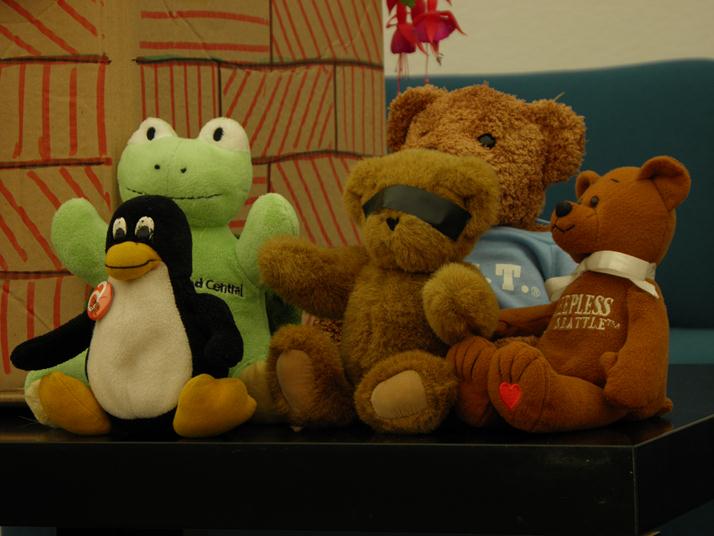 Here's the "goodies" on the animal team… Bertie has been blinded by the evil HADOPI.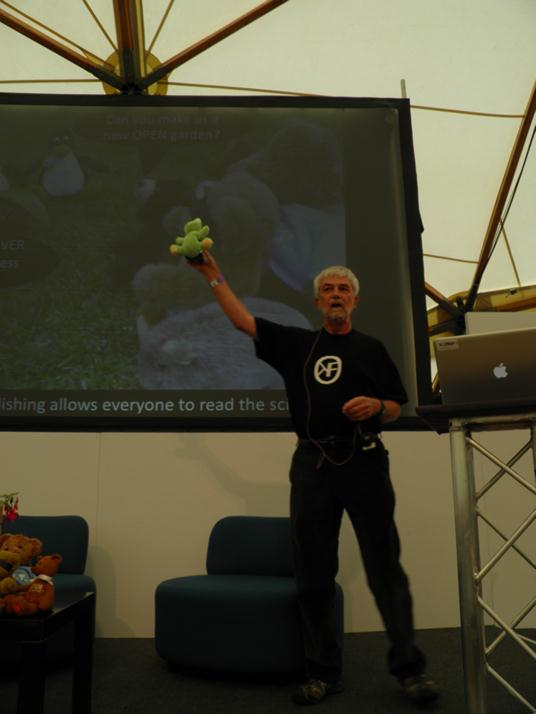 Gulliver Turtle (from BMC) being shown to the audience as an example of how you could be Open Access and profitable.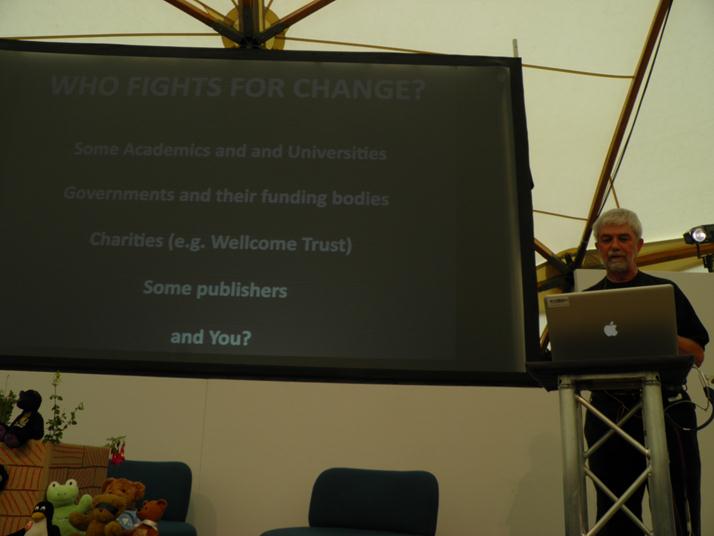 x
And my final thoughts for where hope and help comes from. Apologies if you aren't on it.