#blueobelisk
I am catching up on lots of blog posts that I should have done – and this is the oldest. It's Jim Downing being presented with a Blue Obelisk last summer.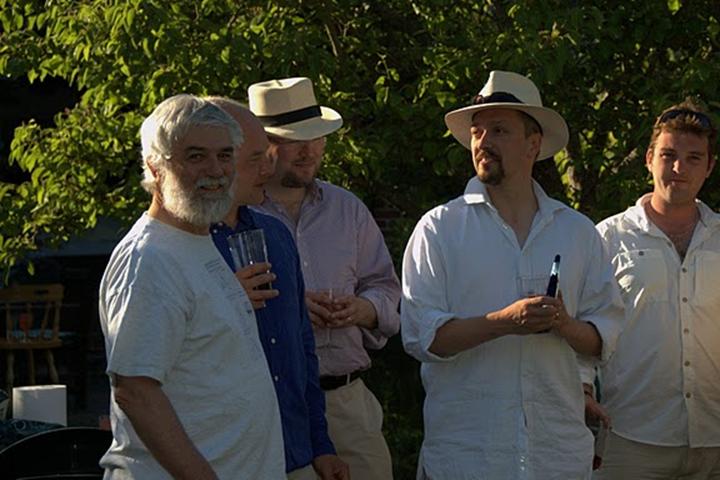 Jim has made an outstanding contribution to our group and to the JISC community in general. Without his vision and persistence we would not have SPECTRaT, CLARION, #jiscxyz etc. and we would therefore not have Quixote or OSCAR4. Jim has also set up a software development infrastructure including https://hudson.ch.cam.ac.uk/ .
And he has created the Lensfield vision which has inspired GreenChain reaction and Quixote.
Jim has gone into IT-driven wealth-creating industry (http://jimdowning.wordpress.com/2010/03/29/changes/ ) and I am expecting this to be a glittering success and one that we can all take satisfaction from.