Scraped/typed into Arcturus

The Blue Obelisk (http://www.blueobelisk.org ) is a relatively unstructured group of people interested in software and information in chemistry. The mantra is:

"Open Data, Open Standards, Open Source"

This guides the BlueOb in its thinking. It has web pages and a mailing list to which anyone can sign up

It is an unorganization:

It unmeets at dinners when it does

It has an unmembership

It has an unagenda and unminutes

There may or may not be a BlueObelisk dinner at the ACS meeting. It's been planned. The unattendees are those who express interest and can interpret the uninstructions on how to get to a restaurant at a given time.

Sometimes people get BlueObelisks and sometimes they don't.

Sometimes the blue obelisks are blue, and sometimes they aren't. Sometimes they are obelisks and sometimes they aren't. But most of the time they are.

I have spent today travelling to a secret source of Blue Obelisks. Here are some: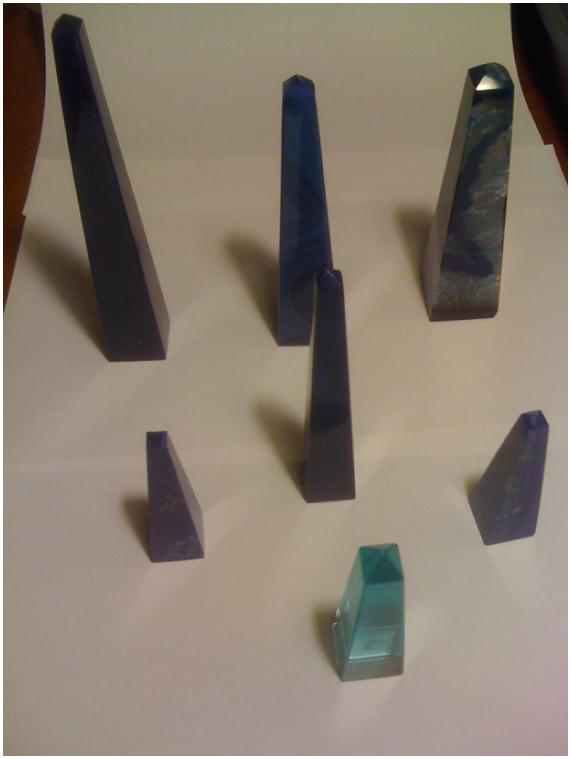 I shan't physically be at the Blue Obelisk dinner at the ACS but I'll be there in spirit.

The Blue Obelisk now provides good, Open solutions in most of chemoinformatics. Consider joining the Blue Obelisk. You may wish to contribute – there are many ways other than writing code. Being an enthusiastic user is just as useful. The Open movement is taking off everywhere – it's worth being part of it.