I have left my microphone so this is being typed.

Egon Willighagen asked whether it was possible to post documents created with Chem4Word to a blog. Having mastered the process of posting to a blog without chemistry (thanks Sam) I'm now trying chemistry
This is

(benzene)
And this is coronene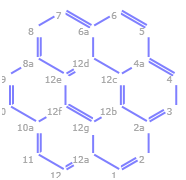 Let's see if I can post this. The result will not be semantic, but Chem4Word allows for this as the chemistry is displayed as static images (PNG). So they won't do anything but they are a good representation of the chemistry.