Puntcon was a great success – wonderful weather and probably > 40 people of all ages. Many travelled up from London and there was a good representation of geeks (e.g. people working in – often startup – companies doing software or webby things). Also many people from the culture of openness and digital democracy – #mySociety, #OpenKnowledgeFoundation, #OpenRightsGroup, etc.
I met Cory Doctorow and Alice and next generation (I am terrible with names) as were were punted smoothly up the river by Citizen Pollock. Cory and I are sharing a platform in #ILI2009 in October. He's a science fiction writer and we talked about the values of self-publishing – it's becoming an interesting option though whether this scales across the field is not so clear. He will be talking very authoritatively on the new aspects of publishing at #ILI2009 and I'm feeling I have very little positive to say. Maybe by then I will have got some input from the library community – haven't so far.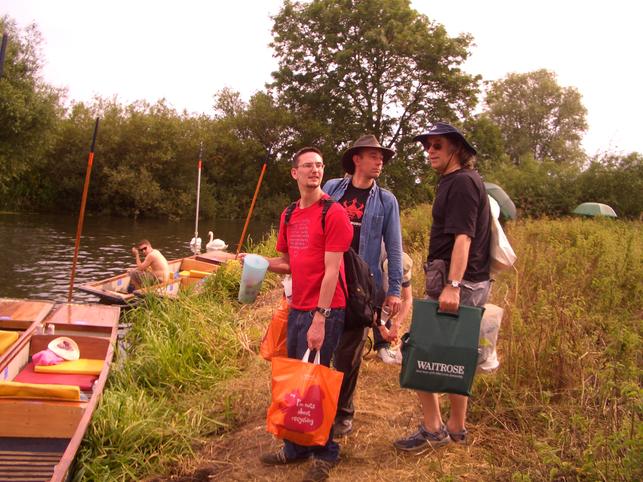 The return – AdamAmyl (red shirt) – involved in running WriteToThem. Other annotations in comments welcome.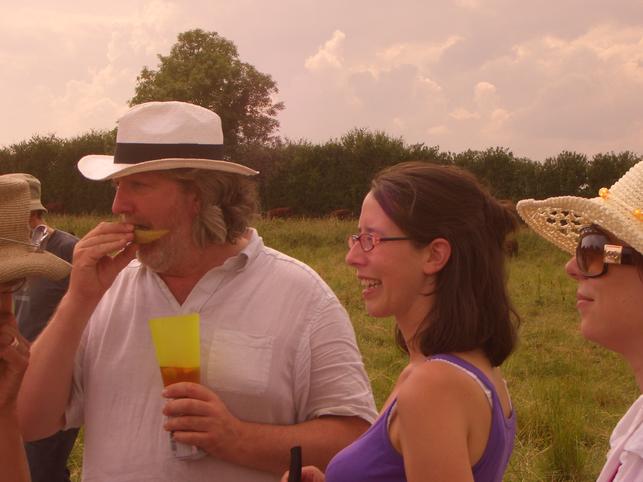 Bill Thompson (organizer) with Becky Hogge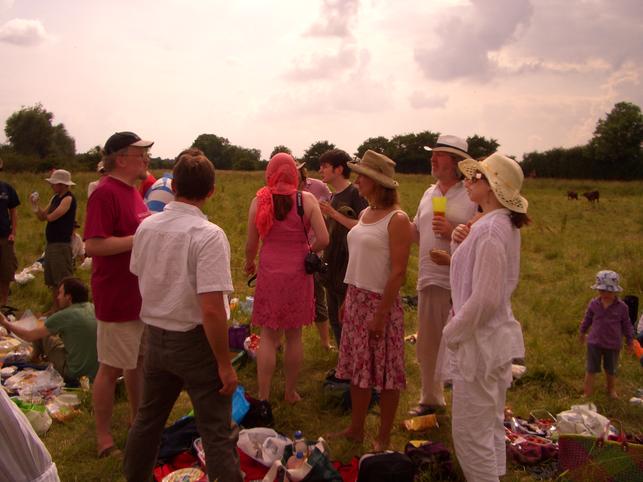 Ross Anderson (Cambridge) talking with BillT and others. Andrew Walkingshaw (centre, black shirt) who worked on MaterialsGrid in our groups and is now a founder member of Timetrics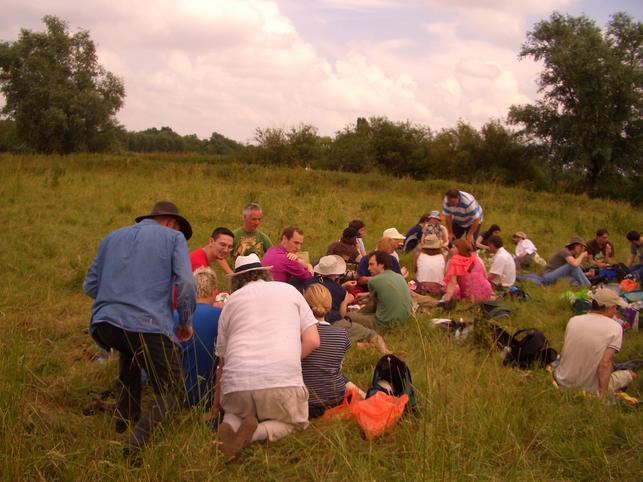 Half of the group (Rufus Pollock, centre, green shirt).
See also (chaileyf)
http://www.flickr.com/photos/chailey/sets/72157620569467541/
from joannejacobs
So if you missed it, some of the people will be at OpeTech on Saturday at ULU London, so come anyway.