The chemical blogosphere has started to have fun with Wolfram Alpha (http://wwmm.ch.cam.ac.uk/blogs/adams/?p=269 and links from it), so here's my contribution. Is the following picture a (bad) lookup? Is this an attempt to parse the name? After all a single character "m" shouldn't matter to the greatest brain ever.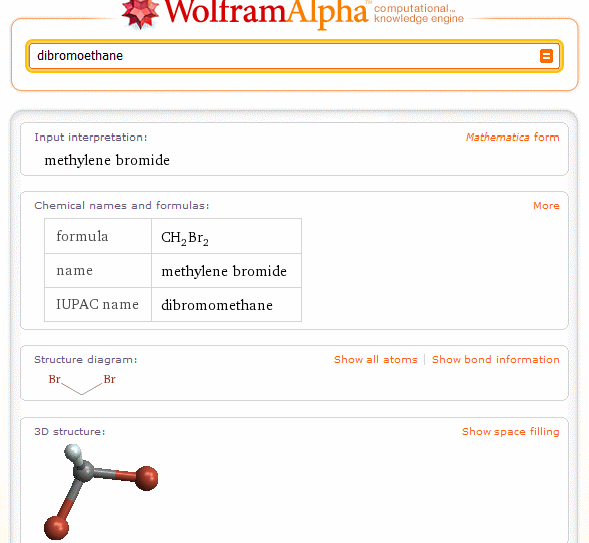 (For non-chemists it's got the structure of dibromoMethane instead of dibromoEthane).
I think we could bet on OPSIN beating WA in a contest.