What's this picture?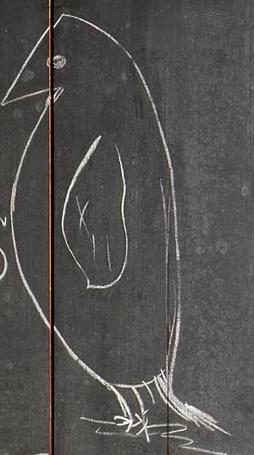 and why might I be interested in it?
(It's not the whole picture, so I claim fair use – I don't know who the copyright holder is. And the clipped space hides a fairly vital clue).
[UPDATE: 2007-12-23:
It's a penguin, drawn by Robert Shackelton. There's also one by Robert Scott.  They were discovered in a basement in the Scott Polar Research Institute which is just next to The Chemistry lab in Cambridge. There was a TV van there two days ago…
http://ap.google.com/article/ALeqM5iKl5uJqCfIDn9RKK1LZK2JmKTxhwD8TM770G0
and
http://news.bbc.co.uk/1/hi/sci/tech/7154205.stm
and
http://www.telegraph.co.uk/news/main.jhtml?xml=/news/2007/12/21/npenguin121.xml
P.