Here is a photograph (untouched, not CGI). When I saw it I went wow! (I knew what it was). I'd be interested to know if anyone (a) KNOWS what it is of (b) can estimate the scale (c) has seen anything like it. If you do know, please post a comment saying so [but please DON'T give the answer]. I plan to release more information daily…
Besides the photo itself there is a serious question. How can you search the web for images like this?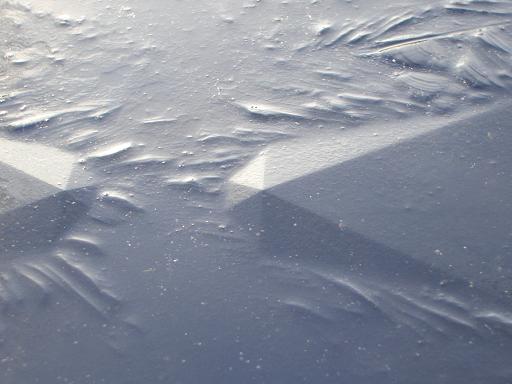 and a close-up: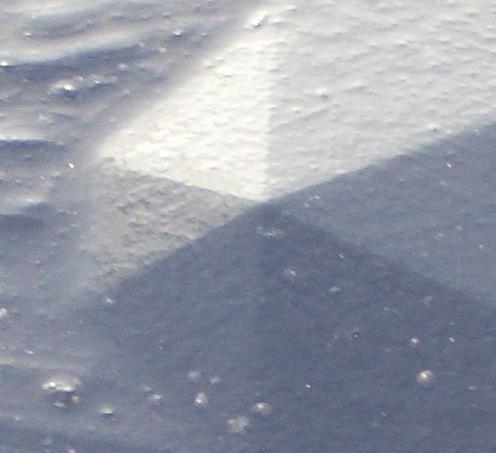 [UPDATE – more info: The photograph was taken yesterday by Dr. Judith Murray-Rust.]
[ANSWER: This is, indeed, crystalline water but the scale took us by surprise. The x-axis is ca. 20 cm. This artefact appeared in our bird bath and there appear to be 2 perfect, huge, hexagonal ice crystals (it is possible that they are both sixfold twins, I suppose). The faces are highly planar and specular (we have more pictures).
It is also remarkable that there are two artefacts separated by 10 cm(between centres) which are almost identical. What possible coupling could there be between them – that is the real mysetery.]
Happy Holliday – as I might say to Gemma.