When we first started this (nearly a month ago). Henry suggested a protocol for calculating the chemical shifts. Nick tooled up for this and had to overcome several technical problems on job submission, etc. (A typical example – the order of arguments in a Condor machine filter seems to matter – anyway shuffling them fixed the problem. This took at least a week out of our elapsed lives. This is not really chemistry, but it's part of eScience, just as analysing solvents from different suppliers is part of chemistry.). Here's the first graph Nick got (you've seen it already):


During this period Henry improved his protocol, but we continued to use the old one until the jobs finished. Then we re-ran them all with the new one (details will come later):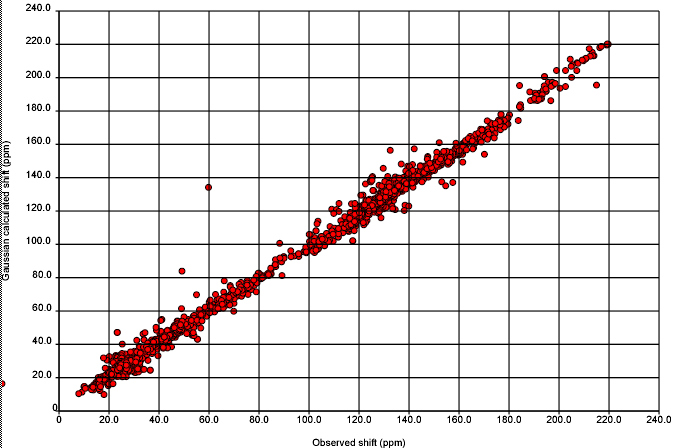 you can see there is a small but significant improvement. We believe that when the data errors are filtered out the improvement will be much clearer and more obviously valuable.
We'll let Henry tell you what he's done when it's relevant.
WE ACKNOWLEDGE JOE TOWNSEND'S PLOTTING SOFTWARE WHICH WHEN DISPLAYED AS SVG (LATER THIS WEEK) ALLOWS EXCITING THINGS.