This blog doesn't have many pictures but these remind me of three sessions at scifoo with a chance to say a little more after the event. I shan't (== can't) identify everyone so feel free to annotate…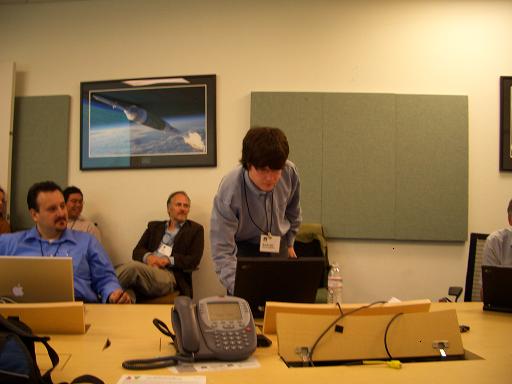 Andrew Walkingshaw presenting his Golem system. Tim O'Reilly (under the rocket) listened attentively. Golem addresses the important question of how doe we find out what is in data files when we know the vocabulary used, but not the structure of the document. Data was a key issue in the meeting.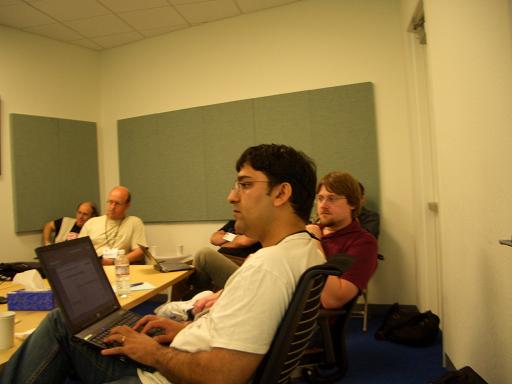 The blogosphere (part). Deepak Singh (closest) and Jean-Claude Bradley. There were more people than this photo suggests. As we skipped from blogger to blogger, Bora Zivkovic brought up their blog on the screen and scrolled through it.


Andrew Walkingshaw (left) and Alex Palazzo. (right) in animated conversation with Philip Campbell (centre, Nature) after the session A+A ran on young scientists and the culture of fear. This was probably the highlight of the meeting for me – where else could you get an idea which surfaced at 0930 on one day and 26 hours later there was a deep debate among equals?